Enabling Growth through Manufacturing Automation Technology
Systems designed for precision, quality, safety, and efficiency.
Custom Manufacturing Solutions. Innovative Techniques.
PAR Systems designs and builds custom manufacturing systems for unique and challenging industry needs. We partner with our customers to meet their project needs at any scale and bring their next-generation automated manufacturing processes to life.
As a global leader in intelligent manufacturing with more than 60 years of expertise, we have delivered and supported over 8,000 systems in 30+ countries around the world. Our expertise in intelligent manufacturing helps businesses deliver better results—optimizing efficiency, enhancing quality, boosting productivity—and safer manufacturing practices.
We bring our customers' innovations to life.
We excel in tailoring manufacturing systems for a diverse range of industries from semiconductor and electric vehicles (EV) to marine and specialty crane applications. The following industries represent three of our core competency areas.
Life Science
As a leader in medical device manufacturing solutions, PAR brings decades of experience to the design and implementation of innovative and complex systems. We help ensure the best performance in medical device manufacturing focusing on expertise in precision handling of small parts, managing complexity, and maintaining agility.
Learn about PAR's Life Sciences systems.
Aerospace
Our custom aerospace automation solutions are a great fit for unique tooling needs and the most stringent process requirements. With experience in space launch vehicle, commercial aviation, and defense manufacturing, we provide the best automation technologies for maximum benefits.
Learn about PAR's Aerospace systems.
Nuclear
We design and manufacture custom fuel handling and outage critical cranes for specialized work at large power plants and small modular reactors. As nuclear experts with industry-leading engineers, we produce quality equipment for critical operations for a wide range of power plants and nuclear environments.
Learn about PAR's Nuclear systems.
Wide-Range of Service and Support
Our teams can provide onsite and remote support options to suit your needs. Ready to upgrade or modify your current equipment, we can help with that too. Contact us and we will be happy to discuss your situation and come up with a solution tailored to your needs.
PAR experts work on a wide variety of automated assembly and advanced manufacturing systems from precision drilling and trimming to laser integration and material handling. The following areas are three of our highest growth areas within our core competencies.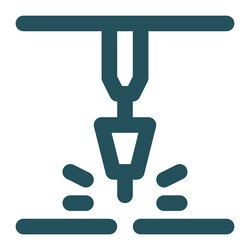 Friction Stir Welding
We offer friction stir welding (FSW) and processing machines designed using the most advanced FSW technology on the market. In combination with our advanced control system, our FSW machines allows customers to take full advantage of the process benefits while allowing the ability to deploy technology for large, complex applications.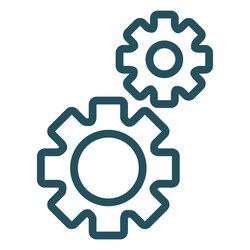 Small Parts Precision Handling
From component feeding, laser processing and ablation, welding, to micro-dispensing, inspection, and assembly, we have designed custom systems that integrate multiple solutions to create holistic, highly precise systems for a variety of manufacturing applications.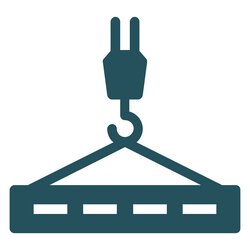 Specialized Crane Systems
Our specialty crane systems provide custom solutions for a wide range of demanding applications, from space launch vehicles and aircraft manufacturing to sites with unique or hazardous conditions. We offer tailored solutions when standard cranes fall short.
Incomparable. PAR is above and beyond the competition in every aspect.
Ken C.
Leading Medical Device Manufacturer
Why Work with PAR Systems
60+
years of project execution developing deep expertise in automation solutions
8,000+
completed projects in automation ranging in size from $100,000 to $50 million+
75%
of PAR employees are engineers or technical specialists
That's the PAR advantage.
Share your manufacturing challenge.
Schedule a conversation with a PAR manufacturing expert today and let's discuss the best solutions for your needs.