Automated Fastening & Defastening
PAR Systems designs and implements automated fastening and defastening systems that allow for accessibility in challenging applications while providing high quality installation.
Advantages of Automated Fastening Systems from PAR
PAR integrates proven tools into automated end effectors along with appropriate sensors and intelligence to perform as a fully automated precision fastening system. Systems may include multiple cooperative robots or single sided motion systems with C-style end effectors for work along edges.
Technical features of our fastening systems:
Two-sided (nut and bolt) fastening (spin, align, fastener vector, engage but onto fastener)
Fastener delivery, handling, and preparation activities
Hole clearing
Stack thickness measurement
Application of sealant to fastener prior to insertion
Enabled auto-loading of fastener ship-sets
Single-layer and cassette design for efficient and flexible fastener access and storage
Maximum flexibility to adapt to variations in manufacturing specifications
Single end effectors for two-sided fastening (both sides fastener | nut side)
Coordinated action between multiple robots
Adapted to off-nominal parts using adaptive manufacturing techniques
Robust end effectors which integrate with existing tooling
Key Feature: Accessibility in Challenging Applications
PAR's fastener installation equipment and process allows for tools that can reach into tight areas and around obstructions. We make it possible to install precision fasteners where other automated fastening systems typically cannot.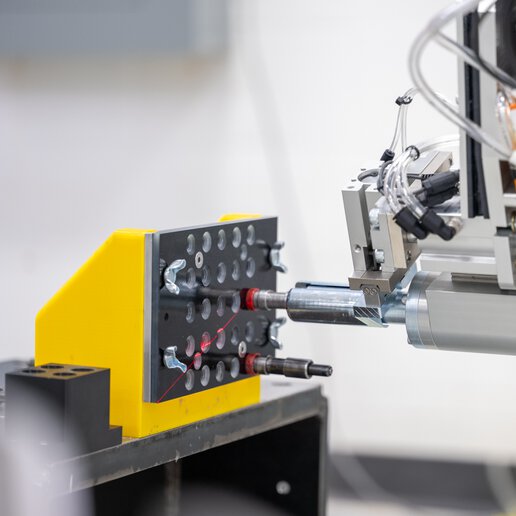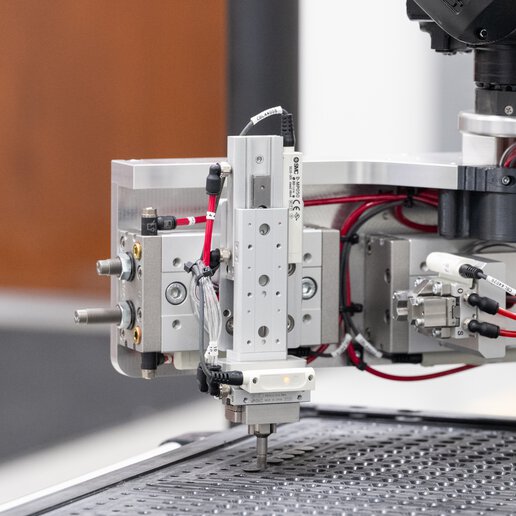 Automated Precision Fastening Systems
Significantly reduce man-hours and costs, while improving productivity
Solve many challenges created by variabilities that occur with incoming materials
Combine multi-function processes in a single work cell, including scanning, prepping, and painting, reducing manual operations while maximizing space on the manufacturing floor
Optimize accessibility in confined spaces
Expandable Functionality
By utilizing multiple and interchangeable end effectors, other processes can be incorporated into the same work cell. Processes like hole preparation, pre- and post-fastener installation inspection, and temporary fastener removal can be automated with minimal added equipment.
Variability
PAR's fastener installation end effectors, coupled with our Selective Laser Melting (SLM) technology, can accommodate many types of fasteners in varying lengths and diameters.
Fastener Preparation & Handling
By utilizing the SLM and handling precision fasteners one at a time, some fastener preparation steps (such as sealant application) can be done in parallel with the installation process.
Automating Defastening Processes with PAR Systems
Defastening is a critical requirement for many assembly operations, especially in aerospace applications. Automating this process produces higher quality defastening processes and improves efficiency.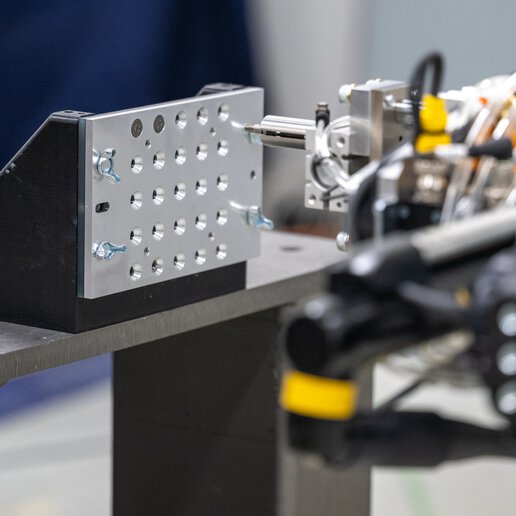 Advantages of Automated Defastening Systems from PAR
PAR develops and installs defastening systems that automatically locate and remove fasteners for wing assembly and maintenance. This same automated defastening system can then produce fastener holes in the replacement skin that correspond with the existing substructure.
Innovation. Adaptability. Partnership.
We design, manufacture, test, install, and support all of our systems for their entire usable life. Our automated precision fastener and defastener systems are designed to be flexible for challenging applications, ensuring any fastening or defastening application can experience the benefits of fully automated operations.Through our worldwide service organization, we offer dedicated support from a team of local field service engineers, and our global consulting team can resolve the most complex engineering challenges.
Jeff L.
Emerson, Principal Technician, Equipment Engineering Group
"PAR is a great company all around. From proposal to design to delivery PAR does a great job."
Jeff L.
Emerson, Principal Technician, Equipment Engineering Group